All Tickets Include A
Free Beer

At Kaposia Club
VIP tickets also include a free beer at each of Fulton, Brookside Bar & Grill, Bad Weather and Brookside Pub.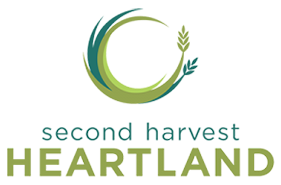 Your Participation
Helps to Feed The Hungry
Heartbeat for Hunger benefits Second Harvest Heartland and their mission to
end hunger through community partnerships.
We believe that no one should go hungry. As one of the nation's largest, most efficient and most innovative hunger relief organizations, Second Harvest Heartland works to create a sustainable support system helping our hungry neighbors thrive at work, in the classroom and in the community.
Read what frontman, Jake Luppen, had to say about the upcomming Heartbeat for Hunger show's support for the community.
Sponsors
Your participation in Heartbeat for Hunger has a direct reward to those in our community who suffer from hunger.
Click sponsor logos to visit their website and learn about them. Your support of our sponsors helps them to provide even more support to Second Harvest Heartland.
Diamond
Platinum
Gold
Silver
Bronze